PROFESSIONAL CLEANING SERVICES
CornerClean, LLC. provides high quality, timely, and professional commercial cleaning services to Wake, Durham, Franklin, Vance, and other Central NC counties. Our promise is to provide professionalism, responsiveness, and market pricing. We have consistently provided outstanding customer service and professional cleaning services in the North Raleigh area for over 30 years.
We provide commercial cleaning services to several industries including: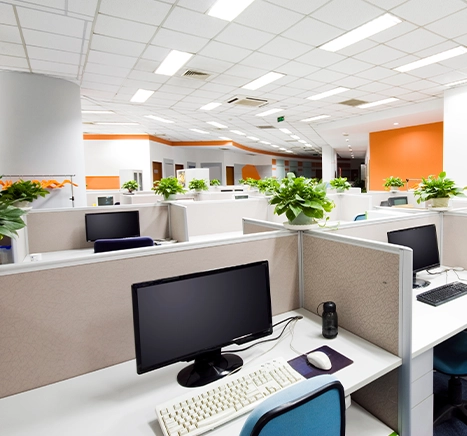 This includes cleaning floors, disposing of trash, dusting, and bathroom cleaning. This aids in stopping the spread of illness & smells.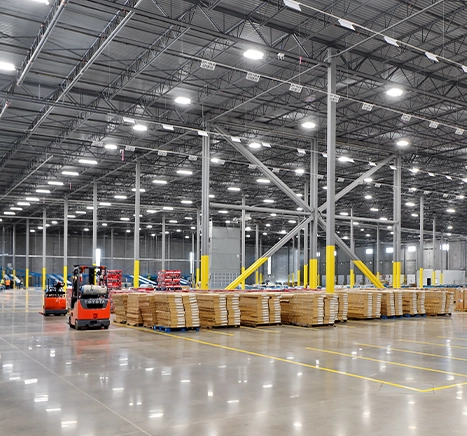 This includes manufacturing and distribution centers. We are dedicated to provide a clean, sanitized, and safe industrial building.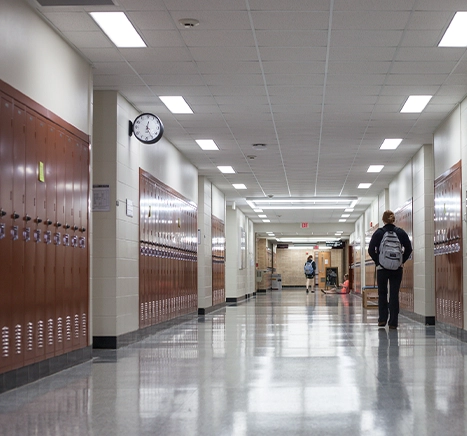 This includes efficient and dedicated cleanliness of classrooms, bathrooms, lunchrooms, and more. We believe proper health of all students, faculty, and staff starts with properly cleaned surroundings.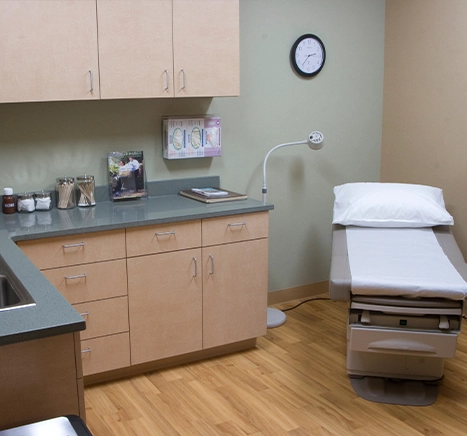 This includes hospitals, outpatient facilities, medical offices, surgery centers, and more. We promise to meet regulations & maintain infection control.
COMMERCIAL CLEANING SERVICES
At CornerClean, LLC. we would love to be the janitorial service company in North Raleigh that you choose. We don't cut corners, we clean them. As some of our customers say, we perform cleaning miracles!
As a trusted local authority in commercial cleaning services in Central North Carolina we offer a variety of services to our outstanding customers, including:
CornerClean LLC. offers reliable and professional contract cleaning services for businesses of all sizes. Our dedicated team ensures that your workspace is clean, sanitized, and presentable, allowing you to focus on your core business activities.
With CornerClean LLC.'s window cleaning service, you can enjoy crystal-clear views and a spotless appearance for your windows. Our trained professionals use industry-leading techniques and equipment to remove dirt, grime, and streaks, leaving your windows sparkling clean.
CornerClean LLC. specializes in tile floor care, providing comprehensive cleaning and maintenance solutions. Our team uses effective techniques and high-quality products to remove stains, restore shine, and extend the lifespan of your tile floors, ensuring they always look their best.
At CornerClean LLC., we understand the importance of clean and well-maintained floors. Our floor cleaning service includes thorough vacuuming, mopping, and spot treatment to remove dirt, dust, and stains. We tailor our approach to different flooring types, ensuring optimal results for hardwood, laminate, vinyl, and more.
For a polished and professional look, CornerClean LLC. offers floor waxing services. Our skilled technicians apply high-quality wax to protect and enhance the appearance of your floors. With our expertise, your floors will have a long-lasting shine that impresses both employees and visitors.
CornerClean LLC. takes pride in providing exceptional bathroom cleaning services. Our team pays attention to every detail, ensuring that your restrooms are thoroughly sanitized, free of odors, and stocked with essential supplies. We use eco-friendly products to promote a healthy and hygienic environment.
With CornerClean LLC.'s carpet cleaning service, you can say goodbye to stains, dirt, and allergens trapped in your carpets. Our advanced cleaning methods, including hot water extraction and steam cleaning, effectively remove deep-seated grime, leaving your carpets fresh, clean, and revitalized.
CornerClean LLC. understands the importance of clean and inviting common areas. Our professional cleaners meticulously clean and maintain shared spaces, such as lobbies, hallways, and break rooms. We ensure that these areas are free from clutter, dust, and debris, creating a welcoming environment for everyone.
CornerClean LLC. offers top-notch upholstery cleaning services to revitalize your furniture. Our experts use specialized techniques and equipment to remove stains, dirt, and allergens from your upholstery, leaving it looking and feeling fresh. We handle a wide range of materials, including fabric, leather, and suede.
CornerClean LLC. provides comprehensive general janitorial services to keep your premises clean and well-maintained. From trash removal and dusting to restroom cleaning and floor care, our team ensures that every aspect of your facility is taken care of, creating a clean and comfortable environment for all.
Microban® Technology CLARION 25
CornerClean uses Microban® Technology Clarion 25 with Microban technology is the first-floor finish to utilize Microban antimicrobial product protection to help inhibit the growth of bacteria. Clarion 25 with Microban technology provides added live-on floor protection for the finish's usable life. Microban protection is built into Clarion 25 during the manufacturing process. When microbes come in contact with the product surface, Microban protection penetrates the cell wall of the microorganism and disrupts the cell, making the microorganism unable to grow and reproduce. Microban provides continuous antimicrobial product protection for the useful lifetime of the product. While not a substitute for normal cleaning practices, Microban protection continuously fights the growth of microbes, and makes floors easier to clean – keeping them cleaner, longer at no additional cost to you. Clarion 25 is the only floor finish in the industry with Microban technology.
If you are interested in more information about any of our cleaning services, request an estimate.